Tye die tarpauline
Batik tarp
For some time I fine some tarp. They did not meet the Armyshop me. When I left the bushcrafterov inspired to produce canvases in their own way. Canopy is made of cotton, so not dry and is more resistant to fire than modern materials.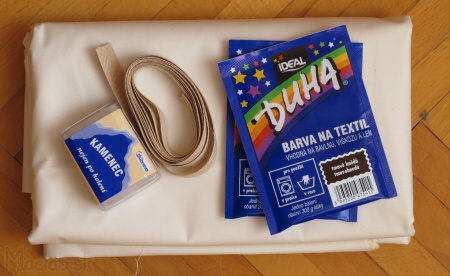 The basic material is 100% cotton measuring 140x240cm.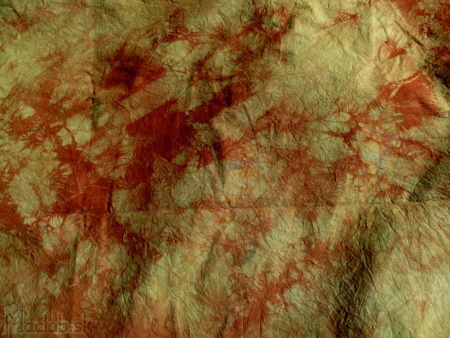 Cloth stained green and brown batik create patches.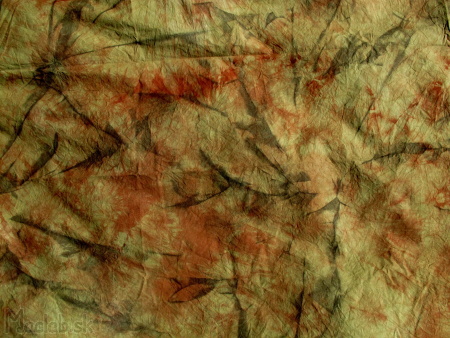 Black stripes I created so I shrugged and substance splashed spray.
Manufacturer's logo should not be missed - Spray Stencil. This is just in case someone should the same.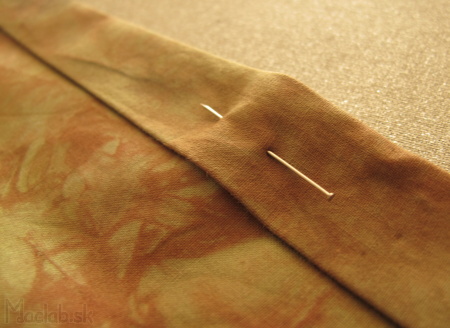 Edge Fold, iron the, zašpendlíme and prešijeme.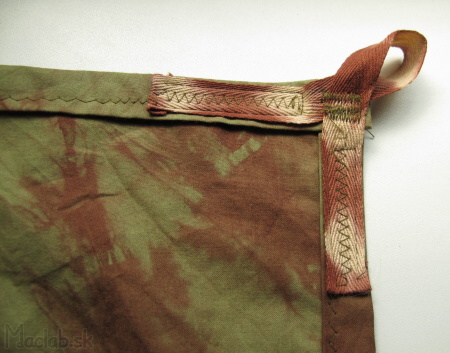 Sew the straps to the corners. I did not mess the hundredth power.
Middle strap to center lane on canvases.
Celta naimpregnujeme the solution of alum (potassium alum) to be waterproof.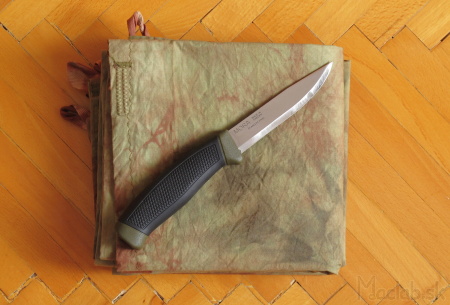 Approximate dimensions are 20x20x5cm tent collapsed and weight 580g.
Summer party.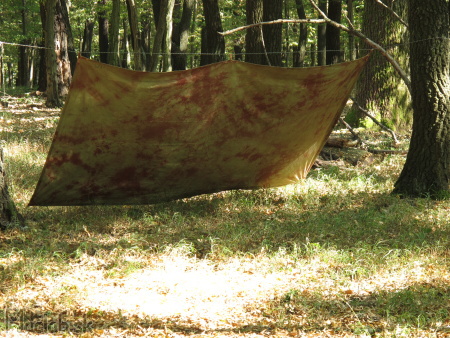 Autumn party.
Áčková shelter.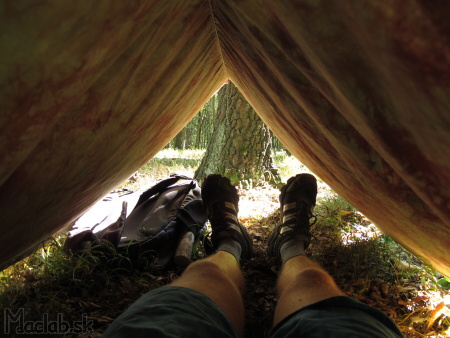 From the outside it does not seem so, but the inside is quite spacious.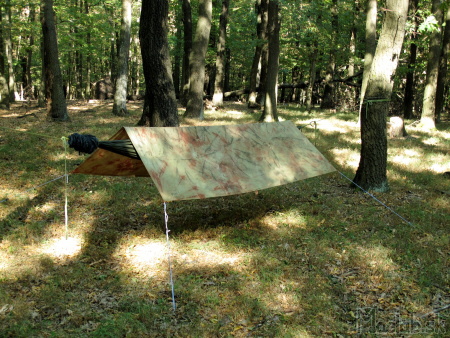 Shelter of the hammock as an emergency. Hammockars tarp should extend at least a meter.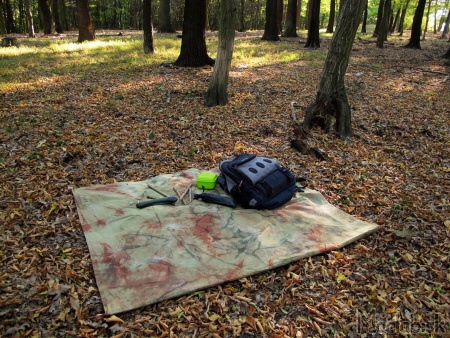 At a picnic, or just sitting in the grass as well (leaf).